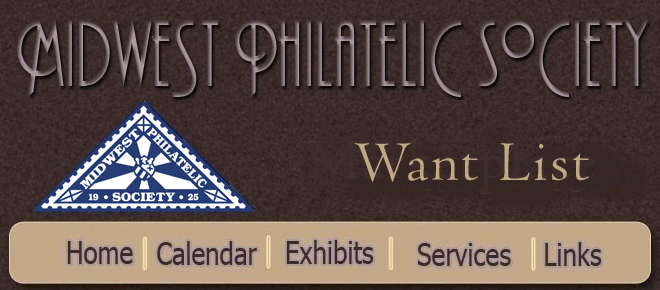 MPS Want List
The items shown in the Want List page are items sought by MPS members.
By clicking the "List New Wanted Item" button below, you will be shown a form to be used to enter the details for the items that are on your want list. The items listed will be visible to other MPS members and will display your name and contact info.
By clicking the "View Wanted Items" button below, you can see items that have been listed by other MPS members.
The Midwest Philatelic Society serves only to bring buyers and sellers together and does not guarantee the accuracy of the description of the items listed nor does it participate in any potential transactions.